We Build
Relationships
Not Just Links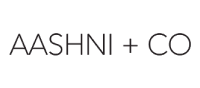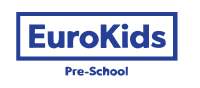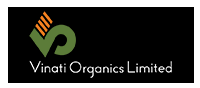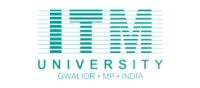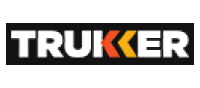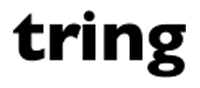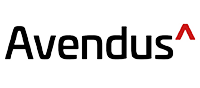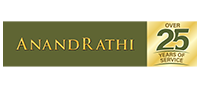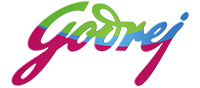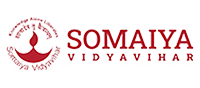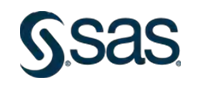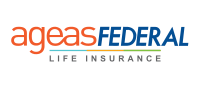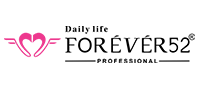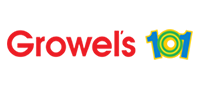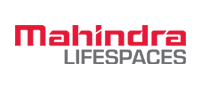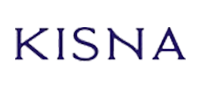 The cut-throat competition in the market has made it essential for brands to find a way to stand out and leave an impression in the minds of the audience. Instagram is the new trend, and ads on this platform enable businesses to increase their online visibility and target an audience that can turn into loyal consumers in the future. Such ads are helpful to all companies, regardless of whether it is B2B or B2C model.
As Instagram is all about visuals, the content needs to be very appealing and aesthetic in every aspect. With every user scrolling down their Instagram feeds, the attention span for any content is as low as 5-8 secs, and thus, it becomes essential to intrigue the user in this time window with the content. We, therefore, ensure a strong message conveyance within that duration, either with an image, video, a mix of both, or a story that is visually appealing to the eyes, compelling and serves value along with being eye-catching for the active user on Instagram.
Accelerate your business expansion and
drive website traffic with compelling ads in all formats.
How can Instagram Ads Services
benefit your business?
Here's why your brand needs
an effective Instagram Ad campaign
With over 600 million active users monthly spending about 30 minutes on an average day on the platform, Instagram makes for the most popular social media platform. Instagram is an excellent opportunity for businesses as 80% of users follow at least one company that attracts their attention. With such ideal results, Instagram is the best platform to engage, advertise and market any brand to achieve Instagram advertising objectives and increase sales simultaneously.
Being a user-friendly application, it is all about what the user sees on the screen, their perception of it, and how convincing the content appears on the feed. Making it a fair game of visuals that serves as an ideal interactive platform for people of all ages, Instagram is bound to have the target audience for almost every small and large-scale business. Owing to that, even big brands like Apple, Zomato, etc., have upscaled their Instagram game to lure and engage the audience. The platform also eases the conversion cycle, i.e., turning a user into a client with easy steps, including redirecting to the website, direct signups or purchases, and much more. Thus, Instagram offers the best among all the platforms with an easy setup of the ad campaigns and opportunities to learn and understand audience insights and consumer behaviour and accelerate an effective campaign with rewarding results.
Execute your Instagram Ad Campaigns
with result-oriented strategies with us.

Establishing a solid
business profile
---
We enable brands to strategically build a consistent and robust identity on Instagram by identifying the business' mission, vision, and goals.

Aesthetically appealing
visuals
---
As Instagram is a game of aesthetically pleasing and appealing visuals, we help brands experiment with the right type of visuals, be it bold, minimal, or a blend of both, which aligns with the brand image and the customer persona.

Compelling copy
and content
---
Paired with good visuals and a good ad copy that adds value for the audience with a strong punch of words, we deliver content that conveys the message and redirects people to take action, eventually bringing in sales and revenue to the brand.

Budget and
sizing
---
We formulate the ideal budget and sizing of the ad campaign as the most crucial part of setting up an Instagram campaign is to understand how much the brand should spend to meet its goals since too much and too less of a budget could potentially not bring any results.

Incorporating audience
insights and behavior
---
The Instagram advertising campaign aims to convey the message to its audience, and thus, incorporating audience behavior and insights from the previous campaigns, we execute strategies that work in parallel with the audience's interest and help set up an ideal campaign on the platform.

Scheduling
uploads
---
With a global potential to reach an audience, it becomes essential to understand when users are the most active and engaging with the page to hint at the algorithm and boost the ad even more while targeting the right set of people for the same. Ensuring reach, we schedule our campaign at a time that reaps good results and maximum reach.
Our process of executing
Instagram Ad campaigns
What Ad Formats
does Instagram Support?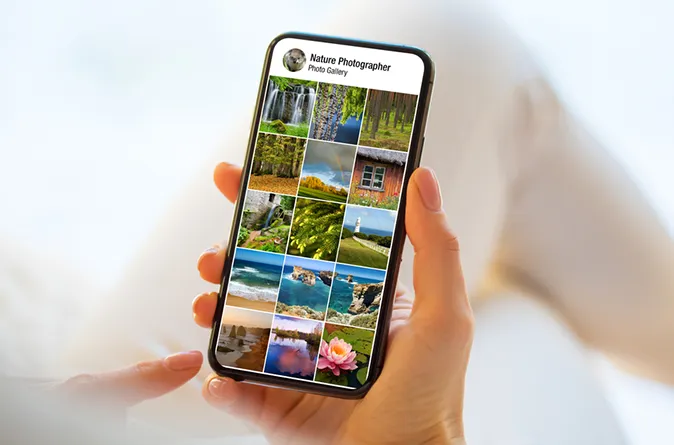 Photos
An image ad can carry a strong and bold message for the brand that conveys what your brand has to offer, along with value-adding information for the audience. A complimentary call-to-action button and an appealing copy quickly drive users and help serve the purpose.
Videos
When the attention span is as low as 5 seconds, videos with a good storyline and trending music can easily catch any user's attention. Owing to the latest feature, these can range up to 60 seconds.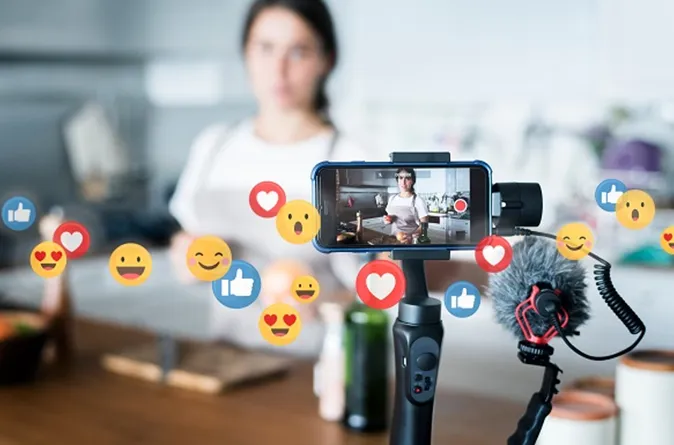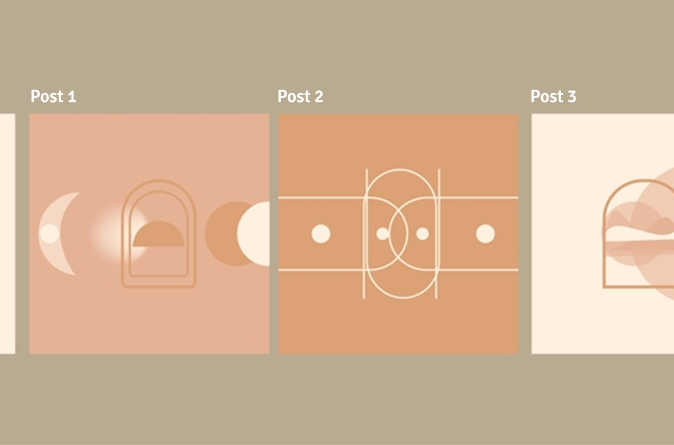 Carousel
A carousel ad campaign can be a blend of both images and videos where the user can swipe through a bunch of content that showcases the products or services of your brand, portray a story, information, or any piece of content that drives the audience's attention and redirects them to the profile, etc. However, it is essential to strategize such carousels in a very appealing cover image to make the user swipe till the very end.
Stories
Content in the vertical format that lasts up to 24 hours tends to have a higher attention span as stories are full-screen content. According to app insights, the story ads have around 44% higher reach and 78% more clicks than other ad formats; thus, using them wisely can help give a cutting edge to the competitors and reach a broad audience at a time.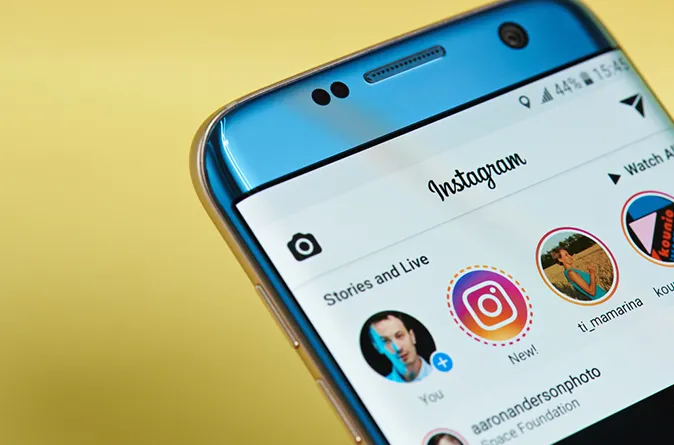 Expand your business with effective
Instagram Ad Campaigns by Savit Interactive.
As one of the leading social media optimization companies, we at Savit Interactive understand the working dynamics of social media and its platforms, including Instagram. Blending in our years of vast experience and expertise in the domain, we help with an effective Instagram ad campaign that enables you to increase sales and revenue and aids you with the process of brand establishment.
From working on a budget to working on copy ideas, our team of dynamic individuals, Instagram advertising experts, creative copywriters, and designers understand your requirement and develop robust ad copies along with their execution that ensures maximum reach and qualified reach.
What makes Savit Interactive your
ideal Instagram ad campaign partner?
We strategize beyond just Ad Posting. Our goal is to help you check off your marketing objectives and, thus, ensure utmost proficiency, efficiency, and effective strategies; we work towards making successful campaigns from zero. Our industry-specific experience helps us formulate the best strategy and proceed with a result-driven approach. Emerging as a leading Instagram advertising agency, we at Savit Interactive enforce the best of our resources to help you yield good returns on investment and establish a solid Instagram presence.
Want Us To Be Your Growth Partner?
Over the course of 18 years, we have helped our clients to get upto 20x ROI.
FAQs
---
Instagram ads are intended to help increase brand awareness. This allows brands to turn viewers into followers who then have the potential to turn into a client bringing in sales for the business. If the ad conveys the message about the brand offering to the people quickly, people willingly perform a purchase from the brand due to the impact that they create. Thus, Instagram ads can bring in both followers and sales, with the former being people who trust the brand and the latter being those who trust both the services and the brand.
In the competitive world, with almost every brand advertising on Instagram, optimizing your ad becomes essential to earn an edge and perform better. The best way to do so is to work on the overall appearance of the profile by making it visually appealing, complemented with impactful copies. However, as it requires a deep understanding of the industry and trends, it is better to have the best SMO agency by your side. Connect with us now, and let's discuss strategies to optimize your Social Media!
Instagram ads refer to advertising your brand on the platform using posts, stories, or videos. In contrast, Instagram optimization is the process of optimizing your brand's Instagram page in terms of bio, hashtags, posts, and beyond that, as an account that is fully optimized has a higher chance of getting better results with ad campaigns.
Savit Interactive has an experienced team that commits to driving desired results for the brands with mindful budget spending and a time-effective manner. We focus on each step of the sales funnel, thus bringing in more sales and businesses by using the perfect ad copy, optimizing it to the fullest, and delivering on-time reports to the clients to keep them in the loop.