If the ultimate goal of your search engine optimization is to have your content discoverable by your target audience then you need to understand your audience properly. Most SEO companies in Mumbai understand that their audience is critical to their SEO strategy and you need to know what they like, what they are interested in, and how you can attract, engage and convert them. Once you understand what motivates your audience, you can communicate with them effectively, develop products, and craft content, and utilize the right SEO packages to meet their needs most effectively on every point. Here are a couple of strategies that will help you understand your customer and plan your ideal SEO and content strategy.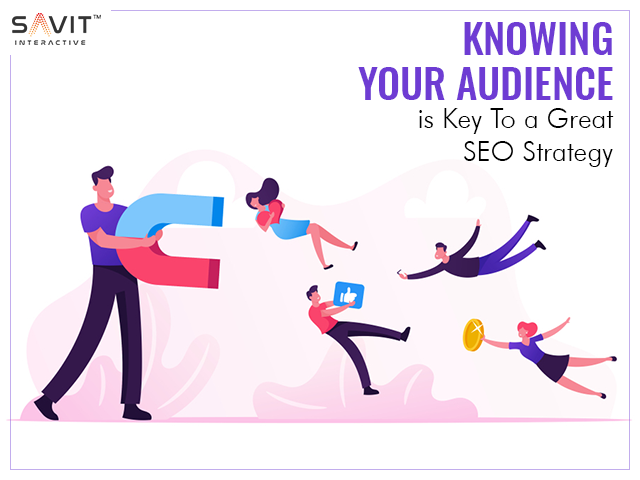 Knowing your audience using analytics and social listening
Work with an experienced SEO company when you want to learn about your target audience more. Start by understanding what content they engage with the most. Platforms like Google Analytics will tell you a lot about the visitors to your website, including which articles and pages generate traffic the most. Do posts about a certain topic generate more likes and engagement compared to others? This will help you find out. Also monitor the social handles yourself for mentions of your brand, tagging, competitors, products, reviews, and any other topics that are relevant to your business – like how people feel about your business, your competitors, and so on. The right SEO company in Mumbai will ensure you get this information and data at a click of a button.  your competitors, and so on. 
Conduct a competitor search 
Review search engines and check your competitor websites and see what they are doing. The organic search starts with a question or query, and your site aims to provide the answer (keyword) to the most searched query. If you are looking for the best skincare in India then the articles that will pop up will be your guide to the best skincare in India and so forth. Check the competitors in your industry and understand the questions your target audience is asking; this makes it easier to craft your online content so it becomes more visible in the organic search. 
Research your target demographics and third-party apps
The right SEO packages enable you to determine from where search data coming to and going from your site or internal searches that visitors make. This data is valuable. If you, however, don't have your customer data then third-party data offers useful demographics and behavioral information. The track site behavior and resell it in categories like sports enthusiasts, or families. This can be helpful if you use it wisely as you can figure out what category your audience belongs in. It can help build better audience segments and gain more insights. This, in turn, can help you refine your keyword list. 
The Bottom Line
There are so many ways to analyze or research your audience. Start with google analytics and check your social media platforms, if your analytics are lacking them try using third-party applications. Research search result pages to see what your competitors are doing and what Google thinks is popular in relevance to your brand. Finally, do thorough keyword research and add those to your blog posts and website content. Hopefully, this will give you an idea of who your audience really is and how they search for your products. This will help you with your ongoing SEO strategy.