PPC or Pay-per-click is the new normal in the world of digital marketing. But handling its operations yourself does not seem to be practical. If you want your PPC ad campaign to be effective, it is always better to turn to experts who have perfect know-how of the process. It requires a lot of technical details and even more time. Hence, making use of one of the many PPC services in India would be both a practical and sensible option.
But choosing any one company can be very tough for you. Therefore, proper research on different services offered by different agencies, and comparing their performances is vital to hire the best PPC company in Mumbai. 
Why A Company And Not An In-House Campaign?
There are numerous reasons why you should opt for hiring a company and not run an in-house campaign. Here are a few of the many reasons why hiring a PPC company in India is better than an in-house.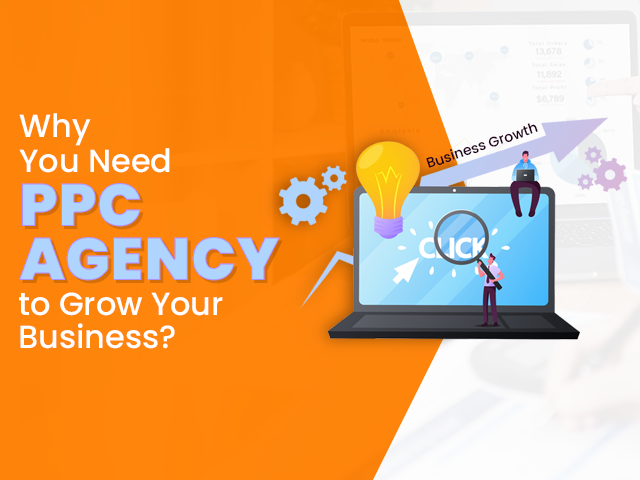 It will save you precious time
PPC is very time-consuming, in addition to this if you are new to this, it will take a lot of time to understand due to its complexity. It requires regular maintenance to run your ad campaigns at their full potential. Conducting a daily analysis is also important. If you put all of your time and effort into the marketing of your product, you may not find time to focus on the other functions and responsibilities of your business. If you hire a PPC company in Mumbai it will free up a lot of your time.
They have precise knowledge of keyword selection, display of ads, and other key factors necessary for a good PPC. They ensure all of the important aspects are being covered with a high level of accuracy. They will carry out regular monitoring, and testing; and accordingly make the adjustments to your PPC. If you want there to be a continuous service of high-quality content for your ad campaign, the best alternative for you will be to take assistance from the best PPC services in Mumbai.
Can save your sanity and peace
Knowing that your PPC ad campaign is in the hands of experts, will keep you at ease. Any of the PPC services in Mumbai ensure that your ad campaign is running successfully. The agencies provide you with appropriate guidance and give suggestions so that your brand has a wider reach. And in times of any crisis, you will be fully equipped with an expert staff who can fix the problem quickly and efficiently, thus keeping you sane in miserable times.
It will certainly save you a lot of money
Which business owner will not want to operate their activities at minimum costs? Thanks to the PPC services in India, that are making digital marketing so affordable, especially for small businesses. Not only are they affordable, but having expert guidance can take your marketing campaign in the right direction, thus saving a lot of money, because their staff is well-versed with PPC and can recognize any issues beforehand. Your little amount of investment will result in large profits.
Be sure of positive results
PPC is a very productive and fruitful way of advertising. No matter if your business is large or small scale, PPC has been proven to be exemplary in all cases. But this is possible only if it is done in the right way. Hence, do thorough research before approaching any PPC company in India.
To summarize
A successful business cannot be achieved without a good marketing strategy. The business world is extremely competitive. And the internet plays a very important role in this. With so many services available, it has become a necessary evil. Thus, digital marketing has become mandatory for any business. And hence consulting with a digital marketing company is a must, because someone else will always come up with better ideas than you.