Are you aware that an effective content strategy and SEO or Search Engine Optimization can skyrocket your organic traffic quickly? SEO can genuinely increase organic visits to your website within a minimal period. 
We know that because we have successfully implemented it in various websites and watched their website traffic grow many folds in just 3 months.
These techniques have also helped us increase the referral and social traffic for the website. Therefore, even you can get the same results if you simply follow these easy strategies. 
We will show precisely what SAVIT Interactive, the best SEO agency in Mumbai, implemented to achieve impressive website traffic and social media results and how we can do the same with your business website.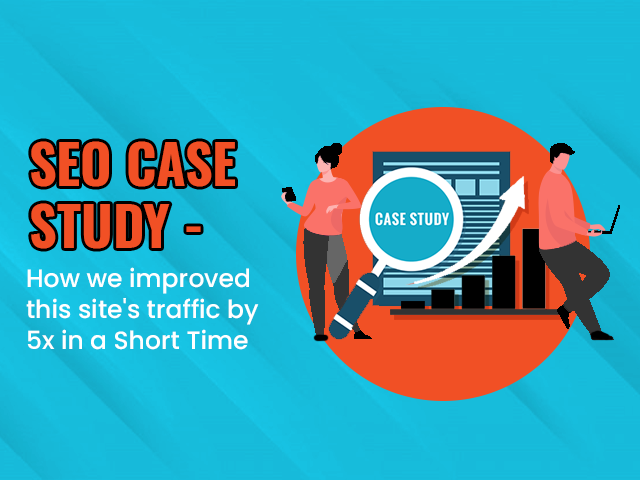 Changed the content strategy
To begin with, we changed our content strategy for the website. We shifted our focus towards long-form content. After all, it shows better performance for SEO. We started posting engaging and effective long-form content on our blog pages and effectively added the keywords. This helped find better rankings on search engines, which attracted more organic visitors to the website.
We implemented another strategy to enhance or increase the density or frequency of adding or posting content on our website or blog pages. This further boosted the organic traffic on the website. 
According to the SEO agency in Mumbai, It is important to note that the content on your website or blog pages should be of the highest quality. At the same time, it is equally important to improve your posting density or frequency. We understand that posting new and engaging content all the time is not reasonably possible. Therefore, we regularly update the blogs with new and fresh content.
We started doing content upgrades on our blogs. This means that we updated our blog posts with the latest statics and information. This requires less effort and also helps you improve the density or frequency of blog posts. 
Earned mentions and links
The best way that you could earn backlinks is by doing guest postings on different review websites. According to SAVIT Interactive, the best SEO company in India,  this is the best way to make more links to your website. 
One of the best ways to get more organic traffic to your website is by frequently contributing to various top publications. We did this activity which boosted the organic traffic on our website. 
Therefore, posting on your website is not enough. You also need to post your top-quality content on different publications, review websites, and earn more mentions and backlinks. This will help you reach out to your target audience. What we essentially focused on was to give answers to the persistent issues of the audiences. This way, we built trust among our readers and boost the organic visit to our websites.
Promoted content across different channels
Simply creating good content and posting it on the website and blog pages is not enough. You all need to promote it across different channels to make sure you reach out to a broader audience base across other channels or platforms. 
We realised that we need to prompt our content to reach out to a broader customer base. Also, we realised that the content needs to be promoted at the right places as a part of the internet marketing services to get the right kind of visitors. 
As most of the young audience remains active on social media, we decided to optimise our content for mobile devices and then promoted our top-quality content across different social media channels. This allowed us to reach a wider audience and get more referral traffic to our website. 
We also shared and promoted our content on various distribution and syndication channels. This significantly increased our outreach. Now we could reach an international audience and get more international organic visitors to our website. 
The quest is to get as many views as possible. This would mean that maximum people should visit your content. If this happens, then you have created credible content that garners organic visits to your website.
While top-quality content is the most crucial requirement, it is also essential to feed your content with appropriate keywords and technical SEO to enhance its rankings across search engines. 
We optimize our website by incorporating various aspects of technical SEO and using appropriate keywords at the right places on the content to improve its visibility across search engines. 
A few of the things that we implemented  for internet marketing services include:
Maintained strict keyword density: We followed a keyword density of 1% to 2%. We ensured that the keywords are strategically placed within the content and added to the authenticity of the content. The search engine algorithms are ingenious; they can easily detect any kind of keyword stuffing. So we ensured that the keywords matched with the content. 
Optimised the H1, H2, H3 tags: Optimising the tags essentially means adding keywords in the heading as well as the subheading of the blog posts and articles. This helps search engines provide you with more traction.
Customised meta descriptions: These descriptions help make your post catchy and engaging. This helps engage the readers and boost the readability of the website.
By implementing these simple SEO tricks and strategies, we could boost the organic visits to our websites manifold. You could do it too by contacting SAVIT Interactive, the best SEO company in India. 
If you want to know more about internet marketing services, you must visit SAVIT Interactive today.