Google My Business is a free, easy-to-use tool that helps online brands and businesses manage their online presence in Google search and Google maps. If you have ever searched for an SEO company in Mumbai, you will be able to see their knowledge, details, and location show up first. Whether you're on the mobile or desktop, you can follow the results of your organic and paid search results as well as your Google Business. 
Your Google Business account will display your business name, type, address, hours of operation, images, links, reviews, overall rating, related searches, popular times to visit, and lots more. With a glance, you can learn a lot about a brand and whether or not you want to visit it. The exact point of your Google Business is to give your customers enough data to consider if they want to engage with your brand.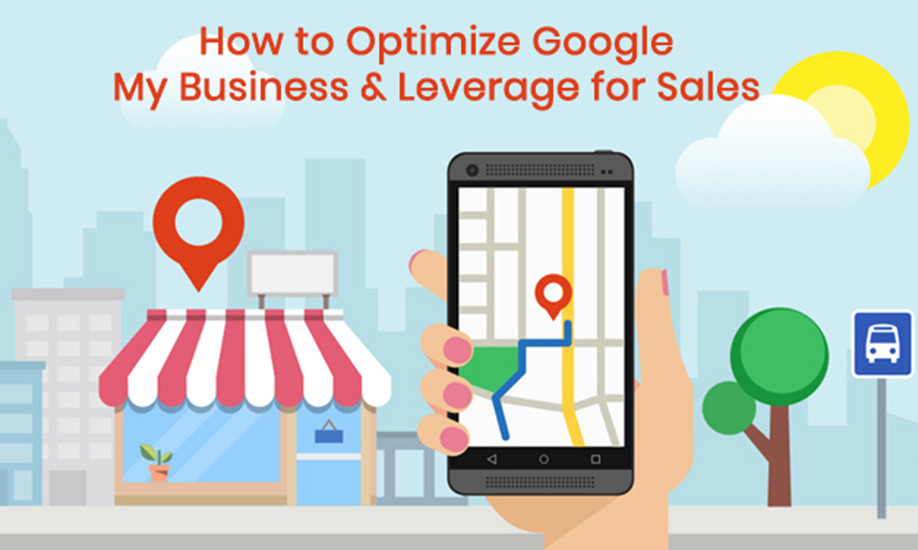 Why does Google My Business matter?
When you work with an experienced and reputable SEO company, you can rest assured knowing that your Google My Business will get you increased visibility in search results, provide a better shopping experience to your customers, and ensure more traffic to your website, store, and social media channels. An optimized GMB page helps Google understand more about your business, what you sell, who you are, and what information you have. 
The more Google knows about you, the better the search for your listing can appear. Here are some points to consider among many when you need to optimize your GMB page.
Add a description and complete your business name 
If you have a local business, working with an SEO company in Mumbai you can be up-to-date with your business name, address, phone number, and hours of operation. Customers do not want to drive to your location only to find it closed, or call you only to get the number out of service. This would make you look bad and unprofessional and they would most likely turn to your competitor. Double-check all your information on your GMB page and cross-check it with the information found on your website.
Choose your brand categories
You can choose up to ten categories for your business. Your chosen SEO company will help you choose these categories, which entail all the services your company performs. However, pick only one main category to which Google will give the most weight. For example, if you're are a social media company, you can add a marketing agency as your primary category and for your secondary category add stuff like SEO packages, marketing consultants, internet marketing services, and more, depending on your area of expertise. 
Upload high-quality images 
Here's a fun fact – businesses with photos receive 42% more requests for directions and calls compared to those with no photos. High-quality photos of your products, space, food, drinks, and ambiance show customers what they need to visit the store. So, if you are a jewellery store, showcasing beautiful images of your jewellery and storefront will engage customers and they will feel like coming and checking it out. The same goes for a restaurant – beautiful settings, ambiance, crowded spaces, and delicious-looking food and drinks will make customers more confident in the services you have to offer them. 
The reviews on your page can be a deciding factor when a customer is thinking about whether to buy your products or not. Researchers found out that 97% of consumers looked online for local businesses and trusted online reviews as much as personal recommendations. They judge brands based on their response to reviews and opinions. Reviews show other customers if they had a good time, a positive experience, or a negative one. This saves people the time and money from going to places that are not worth it. 
As a brand, you can't ignore negative ratings hoping they will go away or end up unnoticed or worse answering in a smug way that will make your brand look bad. The people reading the reviews need to know that you resolved the conflict professionally and courteously. This gives them hope that you are a professional and deserving brand. While reading reviews online, people only have the information from one side even if the review left has been done by scammers (they wouldn't know this would they?), answering reviews better builds your credibility and restore people's faith in your business. 
Final Thoughts
These are some of the important tips for GMB. Besides these, there are a lot more points to keep in mind. When you work with an SEO company, make sure you check the SEO packages to find out what is included. That will enable you to select the right package and utilize GMB, which is one of the most powerful tools, to help your brand grow, get new buyers, and stay ahead of your competition.