What is the Most Important Factor in Achieving Success with Content Marketing?
Creating a strategic and consistent online presence. Your authority grows as you build your content foundation. People's trust in you grows in lockstep with your authority. Trust, as we all know, leads to engagement. Engagement results in:
Conversions

Leads

Sales

Brand loyalty
According to Influitive, engagement also aids in attracting new customers.
"Customer engagement isn't only for current customers. It begins the moment a potential buyer spots a mention of your company on social media or hears about your product from a peer in their industry."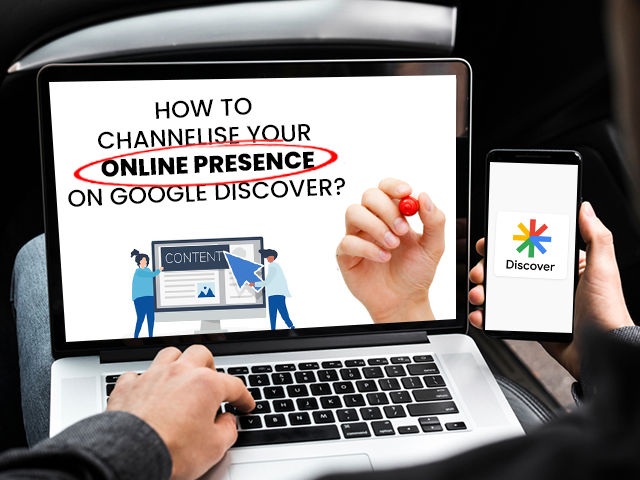 In short, increasing your online presence is a process that will eventually pay off. So, what can you do to promote this expansion? Are you ready to boost your online clout?
Here are eight hot content marketing trends, as well as tips on how to implement them.
Make sure you optimise for metrics related to user experience.
Using social media marketing to engage with your target audience and improve your online brand presence is critical for any company.
77% of Twitter users feel positive and good about a brand when a reply comes at their Tweet
Every minute approx 300 hours of video are uploaded to YouTube
Instagram has grown to over 600 million Instagrammers. Not to mention users have shared over 40 billion photos and like 4.2 billion posts per day
It can be difficult to attract more targeted viewers and page visits to your website. It can take a long time to get started if you do not have any prior experience with social media marketing.
1. Absorb and Listen
Reading the comments section of your blog posts is a perfect way to do this. Often, read your competition's blog posts and see what their followers have to suggest. Listen to what people are saying and figure out how you can help them solve their problems. Knowing your audience's problems will provide you with the information you need to contribute and build your reputation.
2. Produce high-quality material
This is, without a doubt, the most important law of them all. It's not just about promotion when it comes to social media marketing. Spending time and money trying to meet your target audience while ignoring the consistency of your brand is a waste of time and money. If you do this, the audience will avoid engaging with you. Your potential customers must be willing to benefit from what you are selling.
3. Make your website SEO-friendly.
Since we need to learn off-page and on-page SEO, as well as technical SEO, SEO takes time and commitment. We also need to devote time to improving your website, which could include working with your development team on web design and page speed initiatives. Not to mention the fact that you will not see the fruits of your labour for three to six months.
4. Engage, Participate, and Share
If you are not willing to do the same, don't expect your audience to talk about you and share your material. Social networking operates in a mutually beneficial exchange of information. Do not make the mistake of concentrating solely on your content; you will ultimately fail.
You must also recognise that some, like you, are attempting to expand their businesses or followers. Having a desire to assist others. Spreading love and being able to support others would serve you more than you can imagine.
5. Create a user-friendly online interface for all
Making your website open, such as allowing users to change the font size and contrast colours, makes it even easier for people to do business with you. Furthermore, you exemplify your company's principles, which most likely do not revolve around excluding individuals. Naturally, creating an open website (and online experience) costs money. However, companies can now adopt online accessibility more easily than ever before. WordPress websites, for example, can easily instal plugins that allow users to customise their experience on your site to meet their specific needs.
6. Get to Know the Google Algorithm
To boost your Google ranking, you must first understand your current position. Even for new pages, this is valid. Fortunately, there are many techniques available to assist you. Though Google used to make major update updates public, the algorithm's inner workings remain a mystery. The rest of the data were based on business experts' speculation. After all, Google would not succeed in ranking just the best results if everyone knew exactly how to rank first without penalties for shortcuts or black hat SEO strategies. Anyone could make a hack.
7. Check the Speed of Your Website
Next, check your site pace, as this is still a significant Google ranking factor. If your website is sluggish, you have a slim chance of ranking high in search results. It will also affect your ability to convert and sell new customers. As Walmart's page load times rose from one to four seconds, conversions dropped dramatically.
8. Invest in Blogging
Blogging is extremely hot. Year after year, it remains one of the most profitable contents marketing practices. However, you must put in a significant amount of effort to build blogs that will:
pique people's curiosity

Make a list of potential readers.

Get out of here.

To be effective at blogging, you must post brilliant, original content regularly.
And posting regularly helps build your traffic and leads, according to HubSpot's benchmark study. If you invest in blogging, you will see an average of 4.5 more leads than those who do no such thing.
Closing thoughts:
Your content marketing will perform better if your online presence and industry authority are high. Your content will start to hit home until people know you and trust you. This one-two punch of content is more effective at turning traffic to leads and leads to sales. So, begin to hone your gravitas. Use these suggestions to get the most out of your content marketing.