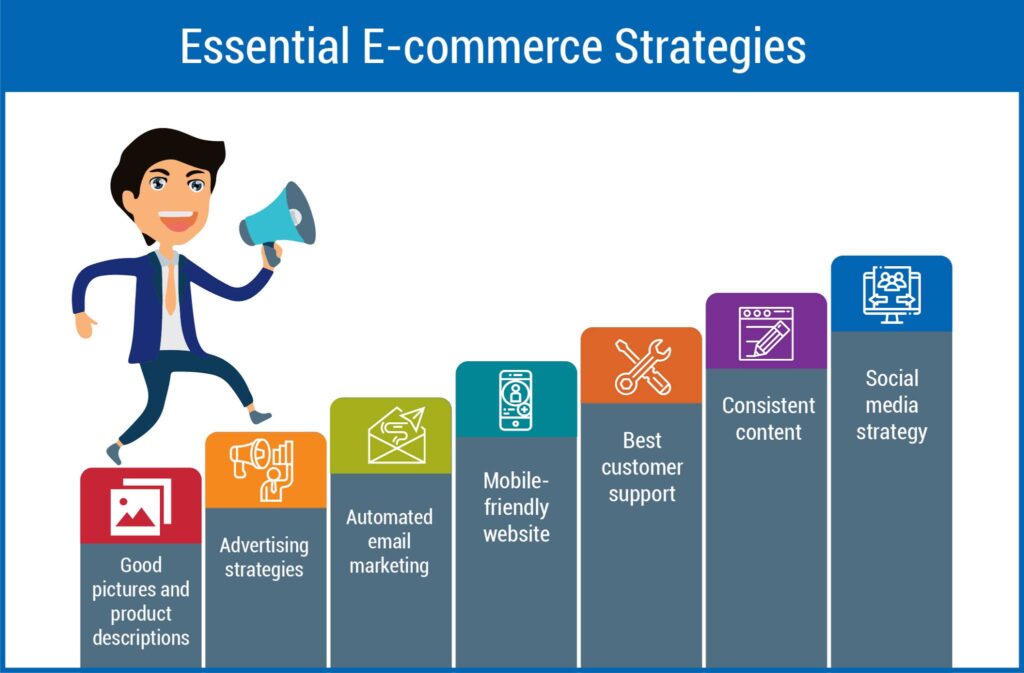 Starting an e-commerce business is not an easy job, and maintaining it as a profitable business is all the more challenging. The main thing that you need to achieve as an online business is to extend your reach to the customers. Maintaining a customer base is crucial to any online business. SEO plays an important role here, and companies providing SEO services can help you in bettering yourself.
Ask any SEO company, and they will suggest some essential e-commerce strategies which can help your business reach more customers.
1. Use good pictures and write product descriptions
One of the best ways to attract customers' attention is by using good images on your website. When shopping online, customers are highly influenced by the pictures of the products. Most of the time, their buying decisions are based on these pictures and product descriptions. The product descriptions should be such that they convey the best features.
2. Invest in advertising strategies
SEO services company India will recommend you to invest in profitable advertising strategies. Ads have the power to increase your online visibility and increase your business' sales.
3. Use automated email marketing
Email is one of the key channels to reach maximum customers. You should make the best use of this marketing strategy. If you use an automated email marketing campaign, you will be able to reach a large number of customers at a time. This is also good for businesses as it does not require them to write emails manually.
4. Have a mobile-friendly website
Mobile users have far exceeded desktop users these days. Therefore your business website must be mobile-friendly. You need to develop a strategy and ensure that your customers have the best mobile experience. A mobile-friendly website also ranks high on Google according to its algorithm.
5. Ensure that your business has the best customer support
Apart from selling quality products, you also need to ensure that you are providing adequate customer support to your customers. This is important because it helps retain the customers for a longer time. Most customers hesitate to purchase products from a website that does not have excellent customer service.
6. Focus on the consistency of your content
Content marketing will always remain the most effective marketing strategy in the world of e-commerce. You can provide maximum value to your customers if you choose to publish the right content on your website. Everything from the headline and text to the pictures should be relevant to your customers. Only then, they will work towards grabbing the attention of potential customers.
7. Focus on your social media strategy
Your content strategy will be effective only when you supplement it with the social media strategy. You need to choose the right social media platforms to post your content. Best SEO services in India recommend that social media can increase the visibility of your business to a great extent.
These strategies will help your business boost its profits and sales.