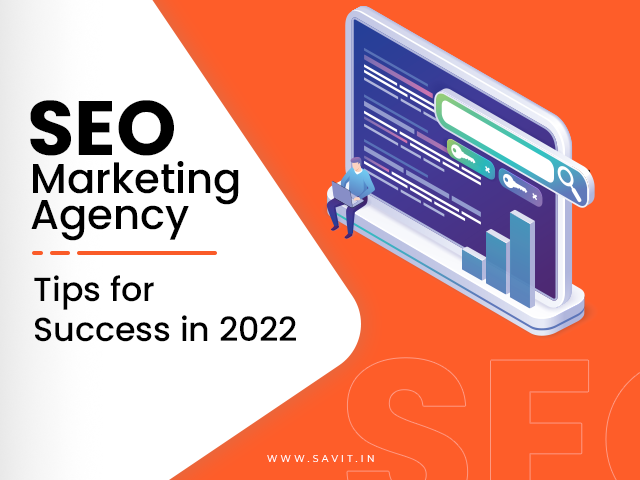 What is SEO Marketing For business?
In online search results, a whopping 75% of users don't go beyond the first page of online search results. This makes it critical to rank on top of the search results, so you don't miss out on valuable leads, traffic, and revenue for your business. Luckily, a search engine marketing strategy helps you rank at the top of the search results, and the right SEO elements will help you drive more valuable traffic to your site.
SEO strategy, also known as Search Engine Optimization, is a plan to optimize your site for SEO marketing. To help your business improve its search rankings, organic conversions and traffic, it is necessary to build, implement and maintain an SEO online marketing strategy. 
Why is SEO Marketing essential for your business?
The technique to enhance the number and quality of visitors through organic search results is known as Search engine marketing. This is important to put your website in a better position when someone searches a phrase related to your brand or industry to boost your brand's visibility on the internet. This can create opportunities to convert potential leads into consumers as a result of this. If this is done effectively, your business can stand out as a reputable business among others by delivering a positive user experience to the users visiting your website. To know the importance of SEO marketing and obtain your website's SEO ranking, it is crucial to construct a website that delivers relevant and high-quality content for both users and search engines, providing users with the greatest possible experience. 
No matter the circumstances, if you have a corporate website, SEO online marketing is necessary. Whether your company is struggling, small or big, Search Engine Optimization (SEO) has become crucial to scale the digital platform and increase brand engagement. Thus, it is vital to know specific SEO strategies that will give you a brief understanding of SEO strategies. 
6 SEO Marketing Strategy to improve your ranking
Relevant keywords
The major element to add to your SEO strategy is keywords. To appear in the search results if someone types a specific keyword, you must target such keywords on your website content, page titles, meta descriptions and more. To increase the effectiveness of your Search Engine Marketing strategy, it is vital to focus on using the right and relevant long-tail keywords. People searching keywords which are phrases help to distinguish the intent of what they are looking for. For example, 'SEO marketing strategy' could be an ideal keyword which indicates what a person is looking for. This way, you can target the right audience, converting them into customers.
High-Quality Content
In-depth, high-quality content can hook anyone to your website for a longer time to be your next customer. Not just one, but it is essential to publish only high-quality content on your website so that you don't disappoint any user who visits your website. It is also a great way to share knowledge and expertise of your industry with your audience, which will help them build trust in your brand. This can establish your business as an authority while you drive traffic to your website. 
Fast-Loading Website
If your website does not load in just three seconds, then 83% of users will leave immediately. Your site's load time is one of the critical components as a person's attention span is reducing daily, according to one study conducted on attention span. When any user visits your website, they want to access information quickly. If your website is struggling to load, they will immediately abandon it and look for another fast-loading website.
User-Friendly Design
With a fast-loading website, another critical part is to make your website very user-friendly. If your website is hard to navigate, users will try their best to understand the technicalities, and if they still struggle to understand, they will leave the website. There are chances for them to come ad visit again, but the percentage of it is pretty low. Making your website user-focused will make your SEO marketing more effective.    
Responsive Design
Along with the user-friendly design, you must make responsive design a part of your SEO online marketing checklist. It is imperative to know that your website loads on all devices. Responsive design helps your website load on every device to give a seamless user experience. Whether your user is using a smartphone, laptop, computer or tablet, your website should load on all the devices. 
Voice Search Optimization
Voice Search is one of the newest ways for users to search for any information on the internet, just like the regular search bar. Each month, more than 1 billion people search through voice search. Many users find it convenient to use voice searches, and it is continually growing as one of the popular ways to find information online. Every business should understand the importance of SEO to make significant progress in the industry which will help increase the input of leads and ultimately provide you with a vast database of customers. 
Boost your business with excellent SEO marketing strategies with Savit Interactive
A team of expert professionals with extensive experience in this field working with Savit Interactive will help you rank in the top search results of the first page. From Search Engine Marketing (SEM) to delivering amazing content, Savit Interactive has covered it all. We believe in delivering each project with utmost sincerity and dedication to help brands reach their fundamental business goals.